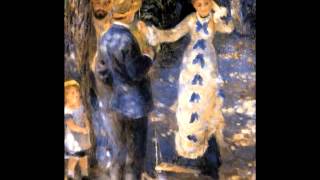 54 minutes
Leonard Shlain proposes that the visionary artist is the first member of a culture to see the world in a new way. Then, nearly simultaneously, a revolutionary physicist discovers a new way to think about the world. Escorting the reader through the classical, medieval, Renaissance and modern eras, Shlain shows how the artists' images when superimposed on the physicists' concepts create a compelling fit. Throughout, Shlain juxtaposes the specific art works of famous artists alongside the world-changing ideas of great thinkers. Giotto and Galileo, da Vinci and Newton, Picasso and Einstein, Duchamp and Bohr, Matisse and Heisenberg, and Monet and Minkowski are just a few of the provocative pairings.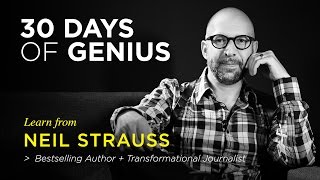 Neil Strauss:
With Chase Jarvis on giving voice to inner issues, building systems for yourself and unleashing creativity
80 minutes
Best-selling author Neil Strauss has played the game and come out on the other side, intact. He joins 30 Days of Genius to talk about how to give voice to the issues that drive you, and how to build systems that protect you from your worst self.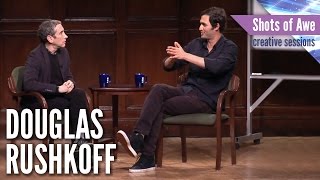 Jason Silva:
On Art, Creativity and Psychedelics with Douglas Rushkoff
78 minutes
Jason Silva and media theorist Douglas Rushkoff MINDJAM at 92Y in New York City. Jason talks art, science, technology, philosophy, and psychedelics.