David Linden
David J. Linden (born November 3, 1961) is an American professor of neuroscience at Johns Hopkins University in Baltimore, Maryland, and the author of The Accidental Mind: How Brain Evolution Has Given Us Love, Memory, Dreams, and God. The book The Accidental Mind is an attempt to explain the human brain to intelligent lay readers, and recently received a silver medal in the category of Science from the Independent Publisher Association. As of July 1, 2008, he has been the Editor-in-Chief of the Journal of Neurophysiology. Linden's second book, The Compass of Pleasure: How Our Brains Make Fatty Foods, Orgasm, Exercise, Marijuana, Generosity, Vodka, Learning, and Gambling Feel So Good, was released on April 14, 2011.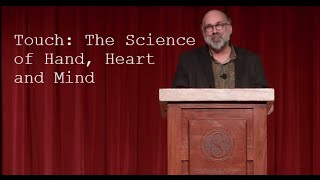 46 minutes
David Linden looks at the sensation of touch, from its biological origins to its deep impact on the human experience. David J. Linden, Ph.D., is a professor in the Solomon H. Snyder Department of Neuroscience at the Johns Hopkins University School of Medicine. His laboratory has worked for many years on the cellular substrates of memory storage, recovery of function following brain injury and a few other topics.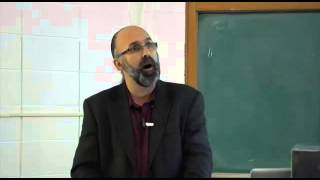 55 minutes
As he did in his award-winning book The Accidental Mind, David J. Linden—highly regarded neuroscientist, professor, and writer—weaves empirical science with entertaining anecdotes to explain how the gamut of behaviors that give us a buzz actually operates. The Compass of Pleasure makes clear why drugs like nicotine and heroin are addictive while LSD is not, how fast food restaurants ensure that diners will eat more, why some people cannot resist the appeal of a new sexual encounter, and much more. Provocative and illuminating, this is a radically new and thorough look at the desires that define us.