Jason Silva
Jason Silva is a media artist, futurist, philosopher, keynote speaker and TV personality. He is the creator of Shots of Awe, a short film series of "trailers for the mind" that serve as philosophical espresso shots exploring innovation, technology creativity, futurism and the metaphysics of the imagination. Shots of Awe has received more than 13 million views. He is also the Emmy nominated host of National Geographic Channel's hit TV series Brain Games, airing in over 100 countries.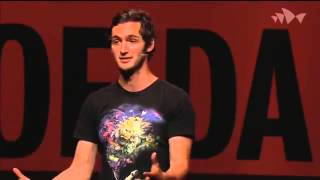 37 minutes
JASON SILVA is an extraordinary new breed of philosopher who meshes philosophical wisdom of the ages with an infectious optimism for the future. Combining intriguing insights and a mastery of digital filmmaking, Jason delivers philosophical shots of espresso, which unravel the incredible possibilities the future has to offer the human race. Jason draws from his experiences as a television personality, a media artist, a filmmaker, and a techno-philosopher to share his inspirational take on scientific and technological advancements, the evolution of intelligence, and the human condition.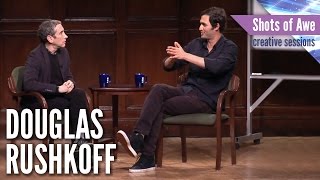 Jason Silva:
On Art, Creativity and Psychedelics with Douglas Rushkoff
78 minutes
Jason Silva and media theorist Douglas Rushkoff MINDJAM at 92Y in New York City. Jason talks art, science, technology, philosophy, and psychedelics.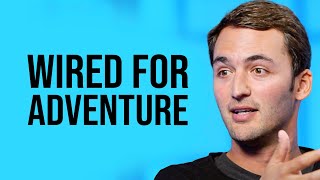 Jason Silva:
On Overcoming Anxiety and Finding Flow on Impact Theory
49 minutes
Emmy-nominated host of Brain Games, the highest-rated show in National Geographic's history, Jason Silva is a masterful content creator. Prepare to experience the ecstasy of flow as Jason unveils the paradigm-shifting philosophies that so beautifully encapsulate the agony and ecstasy of the human experience in this episode of Impact Theory with Tom Bilyeu.<br>Tom and Jason share their enthusiasm to celebrate those who inspired them [2:55]<br>Jason talks about artistic interpretation and subjective experience [5:24]<br>Tom and Jason bridge the coauthored narrative of life with the malleability of the past [7:01]<br>Jason describes the thrill of the existential chase to experience cognitive orgasm [9:35]<br>Tom and Jason discuss the rapture and power of communicating feeling [12:01]<br>Jason talks about synthesizing complicated ideas into a "flow." [14:17]<br>Jason reveals how he overcame introversion, anxiety, and fear and stabilized inspiration. [18:34]<br>Tom and Jason discuss hunger and why we are insatiable wanting machines [23:23]<br>Tom and Jason talk about creativity as a form of magic and leveraging paradox [30:08]<br>Tom and Jason discuss the pandemics of the body and mind [34:54]<br>Jason describes feeling the power to do good [44:23]