Derek Parfit
Derek Parfit (11 December 1942 – 1 January 2017) was a British philosopher who specialised in personal identity, rationality, and ethics. He is widely considered one of the most important and influential moral philosophers of the late 20th and early 21st centuries.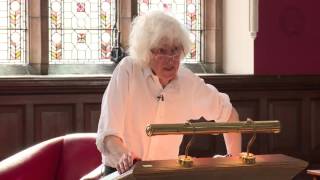 Derek Parfit:
On Eliminating Poverty and Effective Altruism at Oxford Union
64 minutes
Derek Parfit is a British philosopher who specialises in problems of personal identity, rationality, ethics, and the relations among them. His 1984 book Reasons and Persons, has been very influential. His most recent book, On What Matters, was widely circulated and discussed for many years before its publication. This address centers around the suffering of those in poverty. He explores the moral beliefs of the wealthy that allow this problem to persist and the actions that he proposes to solve the problem.