Steven Pinker
Steven Arthur Pinker (born September 18, 1954) is a Canadian-born American cognitive scientist, psychologist, linguist, and popular science author. He is Johnstone Family Professor in the Department of Psychology at Harvard University, and is known for his advocacy of evolutionary psychology and the computational theory of mind.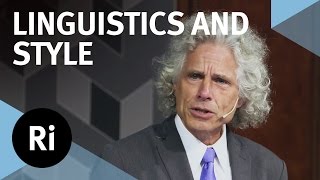 53 minutes
In this talk, introduced by Lord Melvyn Bragg, Steven argues that style still matters: in communicating effectively, in enhancing the spread of ideas, in earning a reader's trust and, not least, in adding beauty to the world. Steven Pinker is an experimental psychologist and one of the world's foremost writers on language, mind, and human nature. He is Professor in the Department of Psychology at Harvard University and conducts research on language and cognition but also writes for publications such as the New York Times, Time, and is the author of many books, including The Language Instinct and How the Mind Works.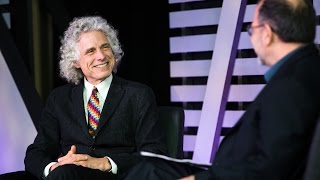 Steven Pinker:
On Language, Reason, and the Future of Violence from Conversations with Tyler
85 minutes
Steven Pinker has spent an entire academic career thinking deeply about language, cognition, and human nature. Driving it all, he says, is an Enlightenment belief that the world is intelligible, science can progress, and through rational inquiry we can better understand ourselves. He recently joined Tyler for a conversation not only on the power of reason, but also the economics of irrational verbs, whether violence will continue to decline, behavioral economics, existential threats, the merits of aerobic exercise, photography, group selection, Fermi's paradox, Noam Chomsky, universal grammar, free will, the Ed Sullivan show, and why people underrate the passive (or so it is thought).