Oliver Sacks
Oliver Wolf Sacks, CBE, FRCP (9 July 1933 – 30 August 2015) was a British neurologist, naturalist and author. Born and educated mostly in Great Britain, he spent his career in the United States. He believed that the brain is the "most incredible thing in the universe." He became widely known for writing best-selling case histories about his patients' disorders, with some of his books adapted for stage and film.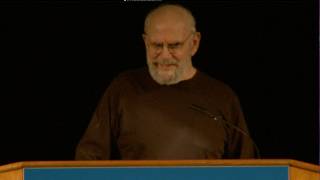 83 minutes
In The Mind's Eye, physician and author Oliver Sacks tells the stories of people who are able to navigate the world and communicate with others despite losing what many of us consider indispensable senses and abilities: the power of speech, the capacity to recognize faces, the sense of three-dimensional space, the ability to read, or the sense of sight.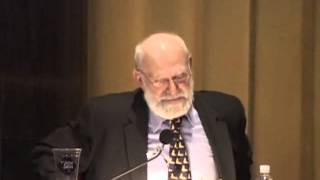 117 minutes
Oliver Sacks is a physician, best-selling author, and professor of neurology and psychiatry at Columbia University Medical Center. He spoke on "Music and Mind," with Eric Kandel. Fascinating discussion on the impact on music on our minds and lives.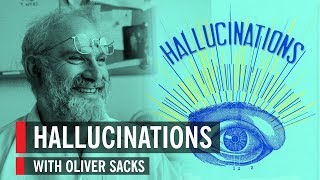 74 minutes
Famed neurologist Oliver Sacks joined award-winning journalist John Hockenberry to discuss Sacks' latest book, which explores the bewitching and surreal world of hallucinations. The conversation canvassed the rich cultural history and contemporary science of the hallucinatory experience, and also touched on Sacks' own early psychedelic forays that helped convince him to dedicate his life to neurology and to write about the myriad riddles of the human mind.