Yuval Harari
Yuval Noah Harari (born 24 February 1976) is an Israeli historian and a tenured professor in the Department of History at the Hebrew University of Jerusalem. He is the author of the international bestseller Sapiens: A Brief History of Humankind (2014). His latest book Homo Deus: A Brief History of Tomorrow was published in Hebrew in 2015.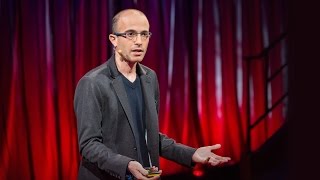 17 minutes
Seventy thousand years ago, our human ancestors were insignificant animals, just minding their own business in a corner of Africa with all the other animals. But now, few would disagree that humans dominate planet Earth; we've spread to every continent, and our actions determine the fate of other animals (and possibly Earth itself). How did we get from there to here? Historian Yuval Noah Harari suggests a surprising reason for the rise of humanity.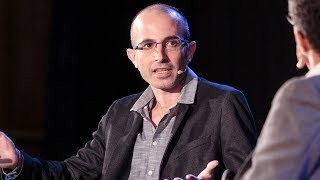 91 minutes
In conversation with Kamal Ahmed, the BBC's economics editor, Harari examined the political and economic revolutions that look set to transform society, as technology continues its exponential advance. What will happen when artificial intelligence takes over most of the jobs that people do? Will our liberal values of equality and universal human rights survive the creation of a massive new class of individuals who are economically useless? And when Google and Facebook know our political preferences better than we do ourselves, will democratic elections become redundant? As the 21st century progresses, not only our society and economy but our bodies and minds could be revolutionised by new technologies such as genetic engineering, nanotechnology and brain-computer interfaces. After a few countries master the enhancement of bodies and brains, will they conquer the planet while the rest of humankind is driven to extinction?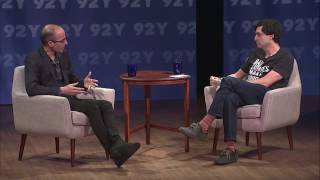 13 minutes
Historian & professor, Yuval Noah Harari, discusses psychedelics & the human conception of the meaning of life in a conversation with Dan Ariely.