Aaron Levie
Aaron Winsor Levie (pronounced /ˈærən ˈlɛvi/) is an American entrepreneur. He is the co-founder and CEO of the enterprise cloud company Box. Aaron Levie and his co-founders at Box have lived the full hype cycle of Silicon Valley legend. They dropped out of college to pursue their passion, driving their mini-van to the promised land of the Bay Area, living rent free at an Uncle's house. Levie himself slept on a yoga mat for nine months, as the team found early traction with a product they created mostly to solve their own technology problem (managing files across different computers).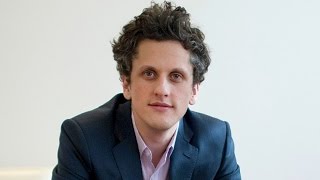 Aaron Levie:
On Building for the Enterprise (How to Start a Startup 2014: Lecture 12)
46 minutes
In this video Aaron gives the background and history of Box, then he speaks about the major factors that have changed in enterprise software, and finally walks through patterns that he has seen develop in the enterprise space and how to nagivate these as you build a company that caters to companies of that scale.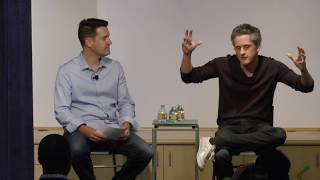 Aaron Levie:
On The History of Box and Enterprise Companies with Dan Olsen
43 minutes
During the 2017 Product Leader Summit, Aaron Levie, Founder & CEO of Box discusses 1) The founding of Box during Aaron's sophomore year of college. 2) Mark Cuban's initial investment in the company, which led Aaron and team to drop out of college to work on the company full-time. 3) The decision to pivot from a consumer to enterprise business, while preserving consumer mindset ethos. 4) Business strategy as competitive differentiator & creating asymmetric advantages for the company. 5)Solving problems for the end consumer, simpler & cheaper, than competing solutions in the market. 6)Following your North star and defining product strategy. 7) Being disciplined through ruthless prioritization. 8) Knowing when to listen to your customers and when to say "no". 9) The need to balance delivering predictable near term results and going after riskier longer-term bets/innovation as a public company. 10) Having a strong conviction of where the world is going and using data to prove out whether or not you're right. 11) Making sure you have more tailwinds pushing you than headwinds working against you.