Malcolm Gladwell
Malcolm Timothy Gladwell CM (born September 3, 1963) is an English-born Canadian journalist, author, and speaker. He has been a staff writer for The New Yorker since 1996. He has written five books, The Tipping Point: How Little Things Can Make a Big Difference (2000), Blink: The Power of Thinking Without Thinking (2005), Outliers: The Story of Success (2008), What the Dog Saw: And Other Adventures (2009), a collection of his journalism, and David and Goliath: Underdogs, Misfits, and the Art of Battling Giants (2013). All five books were on The New York Times Best Seller list. He is also the host of the podcast Revisionist History.
Malcolm Gladwell:
Why Do Planes Crash?: On Outliers, Work, Culture, Communication (2008)
67 minutes
In Outliers, Gladwell examines the factors that contribute to high levels of success. This is an older talk from him that explores examples of outlier behaviour in different areas of life, how they are developed and their effect on the group.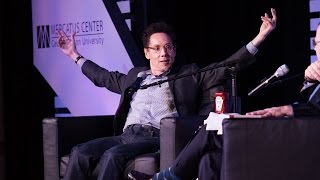 91 minutes
Journalist, author, and podcaster Malcolm Gladwell joins Tyler for a conversation on Joyce Gladwell, Caribbean identity, satire as a weapon, Daniel Ellsberg and Edward Snowden, Harvard's under-theorized endowment, why early childhood intervention is overrated, long-distance running, and Malcolm's happy risk-averse career going from one "fur-lined rat hole to the next."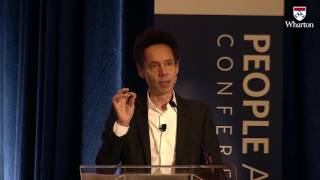 55 minutes
Gladwell gives a keynote at Wharton on personality types and then sits down with Adam Grant to discuss personality types and the market for different types of skillsets