Steve Jobs
Steve Jobs was an American entrepreneur, businessman, inventor, and industrial designer. Jobs was the chairman, and the chief executive officer, and a co-founder of Apple Inc.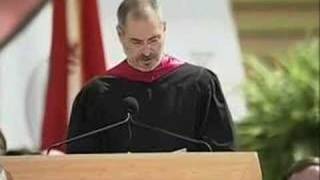 Steve Jobs:
On Life at 2005 Stanford Commencement Address
15 minutes
Drawing from some of the most pivotal points in his life, Steve Jobs, chief executive officer and co-founder of Apple Computer and of Pixar Animation Studios, urged graduates to pursue their dreams and see the opportunities in life's setbacks -- including death itself -- at the university's 114th Commencement on June 12, 2005.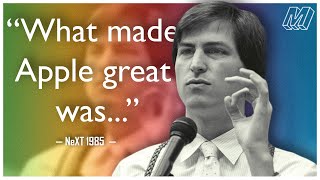 20 minutes
Steve Jobs founded NeXT, Inc. in 1985 after he was forced out of Apple, along with a few of his co-workers. The purpose of the company was to developed and manufactured a series of computer workstations for the higher education and business markets.
53 minutes
A now famous interview with a young Steve Jobs describing the history of Apple and the stories behind his success. An inspiring watch, an incredible man.