Bryan Caplan
Bryan Caplan is a Professor of Economics at George Mason University and blogger for EconLog. He is the author of The Myth of the Rational Voter named "the best political book of the year" by the New York Times, and Selfish Reasons to Have More Kids. His next book, The Case Against Education, will appear in 2017. Caplan has published in the New York Times, Washington Post, Wall Street Journal, TIME, American Economic Review, Economic Journal, Journal of Law and Economics, and Intelligence, and appeared on 20/20 and C-SPAN.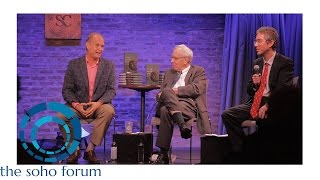 Bryan Caplan:
Debate with Robin Hanson on whether Robots will eventually dominate the world
85 minutes
Robots will eventually dominate the world and eliminate human abilities to earn wages. Robin Hanson vs. Bryan Caplan. Moderated by Gene Epstein, the economics editor of Barron's.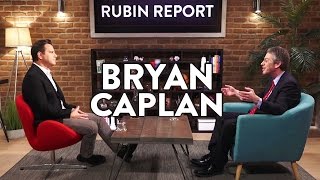 Bryan Caplan:
On Anarcho-Capitalism, Economics, and Immigration with Dave Rubin
82 minutes
Bryan Caplan(Professor of Economics) joins Dave Rubin to discuss Anarcho-Capitalism, his new book "A Case Against Education" as well as his views on health insurance, borders and immigration, pacifism and more.
79 minutes
Bryan Caplan talks about poverty. He touches on the impact of immigration on productivity, irresponsible behaviour on a microeconomic level, who to blame for these issues and his utilitarian philosophy.