Elon Musk
Elon Reeve Musk (/ˈiːlɒn ˈmʌsk/; born June 28, 1971) is a South African-born Canadian-American business magnate, investor, engineer, and inventor.He is the founder, CEO, and CTO of SpaceX; co-founder, CEO, and product architect of Tesla Inc.; co-chairman of OpenAI; founder and CEO of Neuralink. He was previously co-founder and chairman of SolarCity; co-founder of Zip2; and founder of X.com, which merged with Confinity and took the name PayPal. As of May 2017, he has an estimated net worth of $15.2 billion, making him the 80th-wealthiest person in the world. In December 2016, Musk was ranked 21st on the Forbes list of The World's Most Powerful People.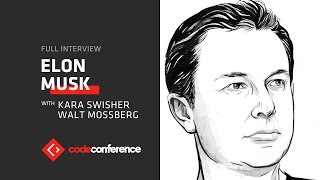 Elon Musk:
On getting to Mars, electric vehicles and the power of AI at ReCode 2016
84 minutes
SpaceX CEO Elon Musk talks with Recode's Kara Swisher and The Verge's Walt Mossberg about his plans to send a one-way rocket to Mars in 2018. He estimates colonists could start arriving on the Red Planet by 2025. Musk also talks about the proliferation of electric vehicle initiatives that compete with his other company, Tesla, and why autonomous cars will become the norm. He says he doesn't see Google as a competitor, but that "Apple will be more direct." Plus: Why Musk wants more people to have access to the power of artificial intelligence.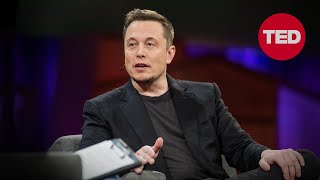 Elon Musk:
On the future we're building at Tesla, SpaceX and Boring
40 minutes
Elon Musk discusses his new project digging tunnels under LA, the latest from Tesla and SpaceX and his motivation for building a future on Mars in conversation with TED's Head Curator, Chris Anderson.
59 minutes
Elon Musk talks about cars, space, energy, risks of A.I. and gets a standing ovation at the National Governors Association Summer Meeting. July 2017.