J.D. Vance
James David Vance (born James Donald Bowman; August 2, 1984) is an American author and venture capitalist known for his memoir Hillbilly Elegy. The book is about the Appalachian values of his upbringing and their relation to the social problems of his hometown. The book was on the New York Times best-sellers list in 2016 and 2017. It attracted significant attention during the 2016 election from national media as a window into the white working class. Vance attracted criticism from some Kentuckians who said he was 'not a hillbilly', while others supported him.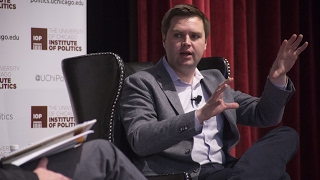 J.D. Vance:
On America in the Trump Era, Hillbilly elegy and the midwest
74 minutes
J.D. Vance digs into politics a little more in this video. He connects the themes described in his popular book to the current political climate. It's an interesting look at an often misunderstood group of people, their way of life, motivations and political affiliations.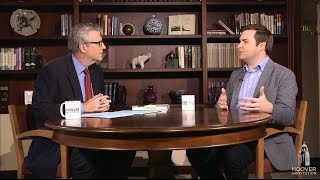 J.D. Vance:
On his new book Hillbilly Elegy, his family history and what we misunderstand about middle America
43 minutes
J.D. Vance chronicles his life and the history and issues of hillbillies in America. Vance, a former marine and Yale Law School graduate, writes about growing up in a poor Rust Belt town and how his family never fully escapes the legacy of abuse, alcoholism, poverty, and trauma in their lives. Vance paints a broad, passionate, and personal analysis of a culture in crisis—that of white working-class Americans.