Neil Strauss
Neil Darrow Strauss, also known by the pen names Style and Chris Powles, is an American author, journalist and ghostwriter, with both American and Kittitian citizenship. He is best known for his best-selling book The Game: Penetrating the Secret Society of Pickup Artists, in which he describes his experiences in the seduction community in an effort to become a "pick-up artist." He is a contributing editor at Rolling Stone and also wrote regularly for The New York Times.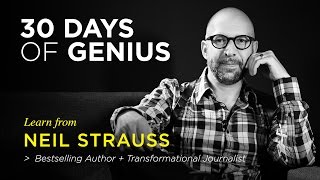 Neil Strauss:
With Chase Jarvis on giving voice to inner issues, building systems for yourself and unleashing creativity
80 minutes
Best-selling author Neil Strauss has played the game and come out on the other side, intact. He joins 30 Days of Genius to talk about how to give voice to the issues that drive you, and how to build systems that protect you from your worst self.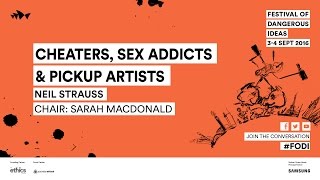 58 minutes
Popular culture is obsessed with easy sex and the importance of dating, implying that we live in a new enlightened age of sexual promiscuity. As an investigative journalist, if you penetrated the inner sanctum of a secret society and discovered the key to picking up women would you use it for good or bad? Can too much sex and dating damage you irreparably? What is the deep psychology behind our quests and fears of love and sex and who are the people making use of this knowledge.