Neil Turok
Neil Geoffrey Turok (born 16 November 1958) is a South African physicist, and the Director of Perimeter Institute for Theoretical Physics. His work has been in the area of mathematical physics and early universe physics, including the cosmological constant and a cyclic model for the universe.
Neil Turok:
On The Astonishing Simplicity of Everything
83 minutes
In October 2015 Neil Turok, director of the Perimeter Institute for Theoretical Physics (PI) located in Waterloo, Canada opened the new season of the PI Public Lecture Series with a talk about the remarkable simplicity that underlies nature. Professor Turok, who was born in South Africa and now lives in Canada, discussed how this simplicity at the largest and tiniest scales of the Universe is pointing toward new avenues of research and revolutionary advances in technology.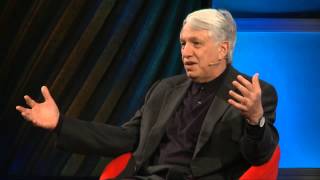 93 minutes
The inflationary theory of cosmology, an enduring theory about our universe and how it was formed, explains that just after the Big Bang, the universe went through a period of rapid expansion. This theory has been critical to understanding what's going on in the cosmos today. But now, this long-held notion—which seems to suggest as-yet-unproven and perhaps unprovable features such as the multiverse—is under increasing attack. Through informed debate among architects of the inflationary theory and its prime competitors, this program will explore our best attempts to understand where we came from.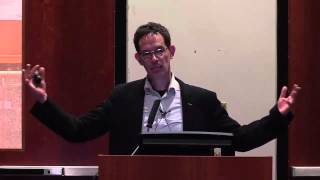 72 minutes
The universe revealed by observations is spectacularly simple: spatially flat, with nearly scale-invariant fluctuations. Nevertheless, there are major puzzles: what happened at the singularity? what are the dark energy and dark matter? where is the universe heading? Until LHC tells us otherwise, these conundra are the most important clues to new physics beyond the standard model. Inflationary cosmology is the most popular theory of the very early universe, but fails in important respects. The idea of a "Creation from Nothing" also seems problematic. A cyclical universe involving repeated big crunch/big bang transitions may be more attractive: I will explain recent progress in developing this scenario.