Kelly Starrett
Kelly Starrett is a coach, physical therapist, author, and speaker who has revolutionised how athletes think about human movement and performance. He is the author of "Becoming a Supple Leopard: The Ultimate Guide to Resolving Pain, Preventing Injury, and Optimizing Athletic Performance."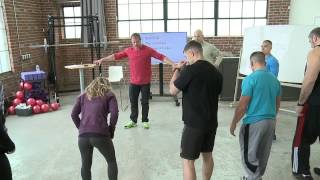 62 minutes
Learn to live The Supple Life in this guide to resolving pain, preventing injury, and optimizing athletic performance. Mobility expert Kelly Starrett has taught tens of thousands of people, from elite athletes to weekend warriors, how to improve their movement and positioning to fix inefficiencies and avoid injuries. In this intro to his exciting 2-day CreativeLive, Kelly offers a healthy "how-to" blueprint for moving about in our hectic everyday lives. How do you fix your position while sitting at your desk at work for hours on end? How can you lift your kids without hurting your back? What's the best way to run to avoid long-term injury? Kelly will give you all the tools you need to perfect your movement and ensure long-lasting health and mobility, unlocking reservoirs of athletic capacity you didn't even know you had.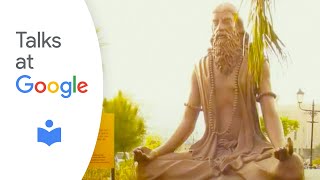 56 minutes
Everyone knows that prolonged sitting at a desk is hard on your body and health, and an inevitable part of being a functioning modern human. The problem is, sitting is a high-skill and creatively demanding activity. Everyone should be able to perform basic maintenance on themselves. This includes knowing how survive the high risk, high stakes game of being desk bound. Armed with a pinch of game theory, a dose of anatomy, and a picture of one of the all-time best sitters, you can transform any desk into a platform for thriving.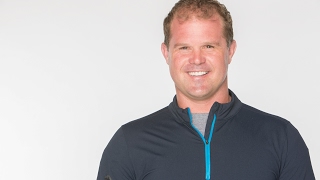 Kelly Starrett:
On Intermittent Fasting, Breathwork & How To Squat From The Bottom-Up
54 minutes
Dr. Kelly Starrett is the author of the New York Times bestseller Becoming a Supple Leopard and creator of MobilityWOD. He travels the world teaching elite Army, Navy, Air Force, Marines, and Coast Guard forces; athletes from the NFL, NBA, NHL, and MLB; and world-ranked strength and power athletes. He consults with Olympic teams and universities and is a featured speaker at strength and conditioning conferences worldwide.