Will MacAskill
William MacAskill (born William Crouch; March 24, 1987) is a Scottish philosopher and notable figure within the effective altruism movement. He is a tutorial fellow in philosophy at Lincoln College, Oxford. MacAskill is the founder and president of 80,000 Hours, the co-founder and vice-president of Giving What We Can, and the author of Doing Good Better: Effective Altruism and a Radical New Way to Make a Difference.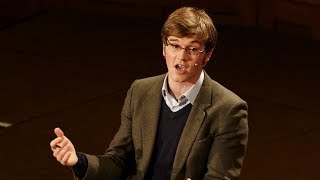 Will MacAskill:
On Effective Altruism: A Better Way to Lead an Ethical Life
84 minutes
Almost all of us want to make a difference in our lives. So we give to charity, recycle, volunteer, or cut down our carbon emissions. But are we getting it right? In a world where ever more data is available, shouldn't we be paying closer attention to the measurable effects of our altruistic actions? Why, for example do we spend so much time and effort researching hotels and restaurants online while we rarely bother to investigate the effectiveness of the charities we donate to? Are we more concerned with feeling good about ourselves than actually doing good? <br> Enter William MacAskill, rising star philosopher at Oxford University and co-founder of the Effective Altruism movement. MacAskill's new book Doing Good Better has won acclaim from the likes of Peter Singer and Steven Pinker. Bill Gates, perhaps the world's greatest philanthropist, has even described him as 'a data nerd after my own heart.' By crunching the numbers, MacAskill has shown that the standard ways of doing good often turn out to be less effective than we think. For example: <br> - Giving to disaster relief is generally not the best way to help the poor. <br> - Buying sweatshop produced goods generally reduces poverty. <br> - Buying Fairtrade achieves little. <br> - Typical charities do a hundred times less good than the best charities.