Ryan Holiday
Ryan Holiday (born June 16, 1987) is an American author, marketer, and entrepreneur. He is a media strategist, the former Director of Marketing for American Apparel and a media columnist and editor-at-large for the New York Observer.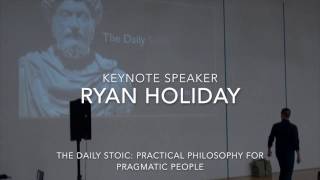 60 minutes
Ryan's a profilic author and a famed follower of stoic philosophy. In this discussion he goes through the impact of the philosophy on his life, particularly the work of Marcus Aurelius called Meditations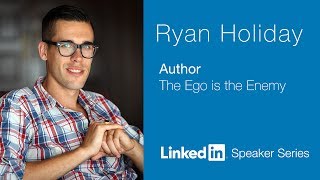 59 minutes
Many of us insist the main impediment to a full, successful life is the outside world. In fact, the most common enemy lies within: our ego. Early in our careers, it impedes learning and the cultivation of talent. With success, it can blind us to our faults and sow future problems. In failure, it magnifies each blow and makes recovery more difficult. At every stage, ego holds us back.