Robert Putnam
Robert David Putnam (born January 9, 1941) is the Peter and Isabel Malkin Professor of Public Policy at the Harvard University John F. Kennedy School of Government. Putnam developed the influential two-level game theory that assumes international agreements will only be successfully brokered if they also result in domestic benefits. His most famous (and controversial) work, Bowling Alone, argues that the United States has undergone an unprecedented collapse in civic, social, associational, and political life (social capital) since the 1960s, with serious negative consequences. In 2010, he co-published an article in which he noted that the trend had moved the other way; he continued to advocate a push towards more social capital but he felt his famous thesis ("Americans are now bowling alone") was no longer true. In March 2015, he published a book called Our Kids: The American Dream in Crisis that looked at issues of inequality of opportunity in the US.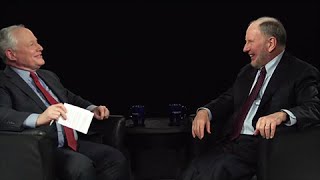 70 minutes
The Harvard professor of public policy on the decline of American communities. <br> Chapter 1 (00:15 - 43:21): Our Civic Life in Decline? <br> Chapter 2 (43:21 - 1:10:26): Social Science and American Politics <br> A best-selling author ("Bowling Alone," and "Our Kids"), and professor at Harvard's Kennedy School of Government, Robert Putnam is one of America's leading political scientists. In recent years, he has written widely on the decline in America's civic life, and, with it, our capacity for self-government. In this conversation, Putnam discusses his research on declining levels of civic participation in America and presents his interpretation of the reasons for it. Putnam also recalls how actual political developments awakened his interest in political science, and explains how social science might help us address public policy problems.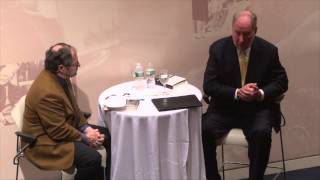 77 minutes
Robert Putnam, author of the groundbreaking and influential bestseller Bowling Alone, discusses his newest book, Our Kids: The American Dream in Crisis, an authoritative examination of the growing inequality gap that is leaving fewer Americans with the opportunity for upward mobility that has defined the American dream. Putnam speaks about how and why the American dream – get a good education, work hard, buy a house, and achieve prosperity and success in a nation of opportunity, constrained only by ability and effort – has, during the last twenty-five years become an unrealizable goal for many.