Peter Attia
Dr. Peter Attia, is a top-notch physician, a former McKinsey consultant, and an ultra endurance athlete—who once swam twenty-something miles to Catalina Island, off the coast of California.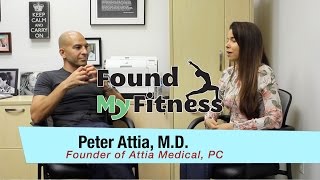 Peter Attia:
On Macronutrient Thresholds for Longevity and Performance, Cancer and More
63 minutes
Dr. Peter Attia is a medical doctor founder of Attia Medical, PC a medical practice with offices in San Diego and New York City, that focuses on the applied science of longevity and optimal performance. In addition to being a medical doctor, Dr. Attia has done research on the role of regulatory T cells in cancer regression and other immune-based therapies for cancer. Regulatory T cells have also been, in the past, referred to as suppressor T cells because of their role in actually attenuating or reducing the inflammatory response.
79 minutes
Dr. Peter Attia discusses the history behind our beliefs about fat and cholesterol's effects on our body systems and uses data to debunk myths. Peter is both incredibly knowledgeable and a great storyteller.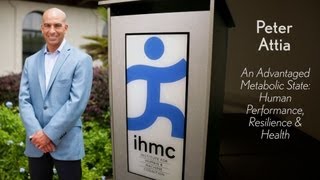 Peter Attia:
On Keto: An Advantaged Metabolic State for Human Performance, Resilience & Health
77 minutes
Peter Attia is a relentless self-experimenter, obsessed with the idea of a "quantified self." In the presentation he will share two components of his physical transformation as he evolved from "fit but fat and metabolically deranged" to "fit, lean, and metabolically dialed in." In particular, Peter will focus on the possible advantages of a ketogenic diet, and in the process share much of what he's learned implementing it in himself and hundreds of others over the past two years.